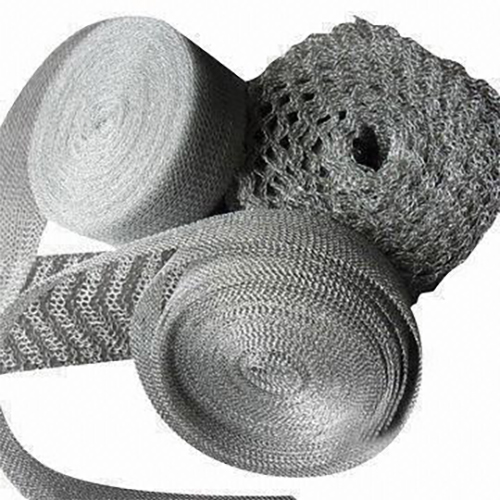 DESCRIPTION
- It has an excellent heat-resistant and corrosion-resistant property, so it can be used for
multi-purpose such as buffer and vibration damper material.
- Material, form and density suited to purpose and goal can be selected.
- It can be used to high temperature by selecting material.
- Cost can be reduced through introducing automatic knitting machine, automatic molder.
MESH TYPE
- Stainless Wire SUS-304,304L, 316,316L.
- Zinc Plating Wire
- Nickel Wire
- Brass Wire
- Aluminum Wire
- Titanium Wire
- Inconel Wire